Waqar Younis: Why can`t Pakistan give Amir another chance
December 22, 2015, 8:42 am
England have been drawn against Sri Lanka, South Africa, West Indies and a qualifier in the ICC World Twenty20 which takes place in India next year.

India will play in the opening match against New Zealand in Nagpur, and England`s opener will be against the West Indies on March 16 in Mumbai.

Group 2 certainly looks the toughest, with Australia and New Zealand, the finalists in this year`s 50-over World Cup, whilst rivals India and Pakistan will be best suited to the conditions.

England, the 2010 champions, will be taking on the last two winners of the competition, Sri Lanka - champions in 2014 - and the 2012 champions, the West Indies.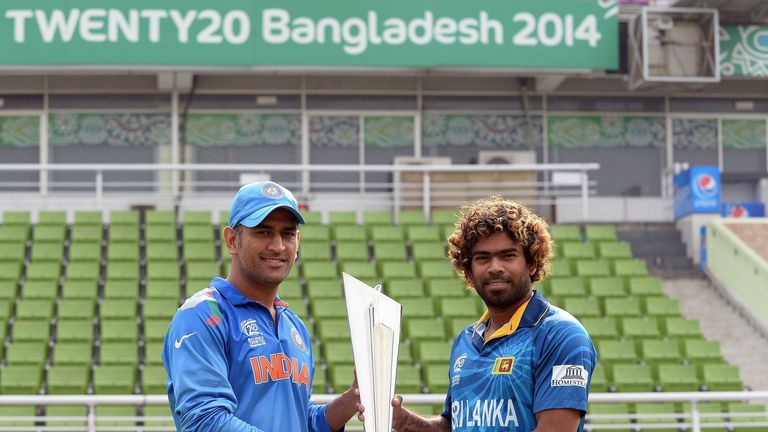 After the West Indies match in Mumbai, England face South Africa on 18 March at the same venue, the qualifier on 23 March in New Delhi, and then Sri Lanka on 26 March in New Delhi.

The qualifier will be one from Zimbabwe, Scotland, Hong Kong and Afghanistan.

ICC chief executive David Richardson said: "The ICC World Twenty20 is an event which puts the world`s best cricketers in the shortest format of the game against each other in a nation versus nation contest.

"The Twenty20 format provides the perfect vehicle by which the ICC can further globalise the game, providing international exposure and opportunity to our top Associate and Affiliate members. The ICC World Twenty20 event structure is designed to provide highly competitive matches throughout."

Watch the ICC World Twenty20 live on Sky Sports in March.

Men`s

First round (group winners to progress to second round)

Group A - Bangladesh, Netherlands, Ireland and Oman
Group B - Zimbabwe, Scotland, Hong Kong and Afghanistan

Second round groups

Super 10 Group 1 - Sri Lanka, South Africa, West Indies, England and winner group B (Q1B)
Super 10 Group 2 - India, Pakistan, Australia, New Zealand and winner group A (Q1A)

Women`s

Group A - Australia (A1), South Africa (A2), New Zealand (A3), Sri Lanka (A4) and Ireland (A5)
Group B - England (B1), West Indies (B2), India (B3), Pakistan (B4) and Bangladesh (B5)
Tournament schedule (`M` denotes men`s match; `W` denotes women`s match; PM means afternoon match and Eve. means night match. Match timing to be confirmed in due course)

Tue, 8 Mar - Zimbabwe v Hong Kong (PM), Nagpur; Scotland v Afghanistan (Eve.), Nagpur
Wed, 9 Mar - Bangladesh v Netherlands (PM), Dharamsala; Ireland v Oman (Eve.), Dharamsala
Thu, 10 Mar - Scotland v Zimbabwe (PM), Nagpur; Hong Kong v Afghanistan (Eve.)
Fri, 11 Mar - Netherlands v Oman (PM), Dharamsala; Bangladesh v Ireland (Eve.), Dharamsala
Sat, 12 Mar - Zimbabwe v Afghanistan (PM), Nagpur; Scotland v Hong Kong (Eve.), Nagpur
Sun, 13 Mar - Netherlands v Ireland (PM), Dharamsala; Bangladesh v Oman (Eve.), Dharamsala
Tue, 15 Mar - India v Bangladesh (W) (PM), Bengaluru; New Zealand v Sri Lanka (W) (Eve.), New Delhi; New Zealand v India (M) (Eve), Nagpur
Wed, 16 Mar - West Indies v England (M) (PM), Mumbai; Pakistan v Q1A (M) (Eve.), Kolkata; West Indies v Pakistan (W) (Eve.), Chennai
Thu, 17 Mar - England v Bangladesh (W) (PM), Bengaluru; Sri Lanka v Q1B (M) (Eve.), Kolkata
Fri, 18 Mar - New Zealand v Ireland (W) (PM), Mohali; Australia v New Zealand (M) (PM), Dharamsala; South Africa v England (M) (Eve.), Mumbai; Australia v South Africa (W) (Eve.), Nagpur
Sat, 19 Mar - India v Pakistan (W) (PM), New Delhi; India v Pakistan (M) (Eve.), Dharamsala
Sun, 20 Mar - South Africa v Q1B (M) (PM), Mumbai; West Indies v Bangladesh (W) (PM), Chennai; Sri Lanka v Ireland (W) (Eve.), Mohali; Sri Lanka v West Indies (M) (Eve.), Bengaluru
Mon, 21 Mar - Australia v New Zealand (W) (PM), Nagpur; Australia v Q1A (M) (Eve.), Bengaluru
Tue, 22 Mar - England v India (W) (PM), Dharamsala; New Zealand v Pakistan (M) (Eve.), Mohali
Wed, 23 Mar - England v Q1B (M) (PM), New Delhi; India v Q1A (M), (Eve.), Bengaluru; South Africa v Ireland (W) (Eve.), Chennai
Thu, 24 Mar - England v West Indies (W) (Eve.), Dharamsala; Australia v Sri Lanka (W) (PM), New Delhi; Pakistan v Bangladesh (W) (Eve.), New Delhi
Fri, 25 Mar - Pakistan v Australia (M) (PM), Mohali; South Africa v West Indies (M), (Eve.), Nagpur
Sat, 26 Mar - Australia v Ireland (W) (PM), New Delhi; Q1A v New Zealand (M) (PM), Kolkata; England v Sri Lanka (M) (Eve.), New Delhi; South Africa v New Zealand (W) (Eve.), Bengaluru
Sun, 27 Mar - West Indies v India (W) (PM), Mohali; India v Australia (M) (Eve.), Mohali; England v Pakistan (W) (Eve.), Chennai; Q1B v West Indies (M) (PM), Nagpur;
Mon, 28 Mar - South Africa v Sri Lanka (W) (PM), Bengaluru; South Africa v Sri Lanka (M) (Eve.), New Delhi
Tue, 29 Mar - Rest/travel day
Wed, 30 Mar - Women`s semi-final (2nd group A v 1st group B) (PM), New Delhi; men`s semi-final (Super 10 Group 1 2nd v Super 10 Group 2 1st) (Eve.), New Delhi
Thu, 31 Mar - Women`s semi-final (1st group A v 2nd group B) (PM), Mumbai; men`s semi-final (Super 10 Group 1 2nd v Super 10 Group 2 1st) (Eve.), Mumbai
Fri, 1 Apr - Rest/travel day
Sat, 2 Apr - Rest/travel day
Sun, 3 April - Women`s final (PM), Kolkata; men`s final (Eve.), Kolkata