Vince McMahon arrested on Monday Night Raw in Brooklyn
January 10, 2016, 3:06 pm
Mr McMahon had a crazy night when Raw hit Brooklyn.
The WWE Chairman was arrested after his plan to get WWE World Heavyweight Champion Roman Reigns cuffed backfired and he angrily grabbed a local New York detective by the collar.
However, after extracting himself from custody, McMahon revealed that Reigns would defend his strap against former champion Sheamus on the first Raw of 2016 - and that he would serve as special guest referee.
McMahon`s proclamation came after Reigns has rushed to the aid of a returning John Cena when the Cenation Leader`s United States Title bout with Alberto Del Rio descended into chaos.
Cena, wrestling for the first time since losing the championship to Del Rio at Hell in a Cell, had The Mexican all-but beat inside the Barclays Center until Del Rio`s League of Nations comrades, Rusev, King Barrett and Sheamus, interfered and caused a disqualification.
The continental stable continued to pummel Cena, and The Usos, before Reigns rushed to the ring to make the save - but will be able to save his WWE World Heavyweight Title next week in Texas?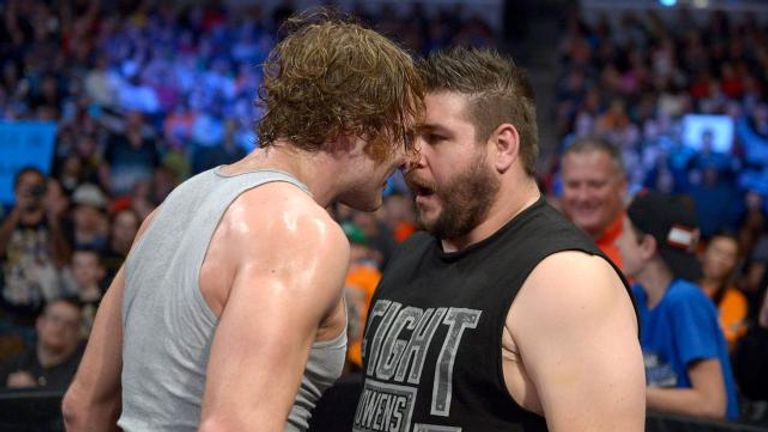 The Usos` battering was the second time that evening they had been poleaxed by The League of Nations, with Jimmy and Jey losing to Sheamus, Barrett and Rusev while teaming up with Dean Ambrose.
Intercontinental Champion Ambrose tasted further pain post-match when he was thundered through the announce desk by Kevin Owens, the Canadian causing carnage again following his assault on Neville earlier in the show after the Newcastle sparkplug had pinned him.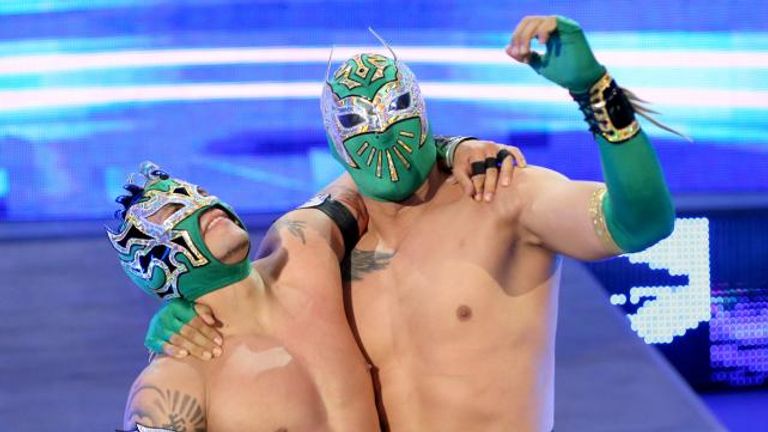 The Lucha Dragons enjoyed a mixed night against The New Day - Kalisto overcame Kofi Kingston but Sin Cara dislocated his shoulder while losing to Big E - while Sasha Banks bested Becky Lynch.
Plus, Big Show, the first official entrant in the 2016 Royal Rumble Match, walked out of his bout with Ryback when the Big Guy began to take control.