South Africa : Bumble and Athers moonlight on day four
January 14, 2016, 11:08 am
Sky Cricket`s experts are a talented bunch - as they proved by moonlighting at the first Test in Durban.
Dressed in some very fetching gear, Mike Atherton and David Lloyd traded the commentary box for a merchandise stall and a hot-food kiosk respectively to dissect a cracking day four for England.
Hit the video above to see a hat-wearing Athers discuss which players South Africa would love to still have in their ranks and whether Nasser Hussain keyrings are selling like hotcakes.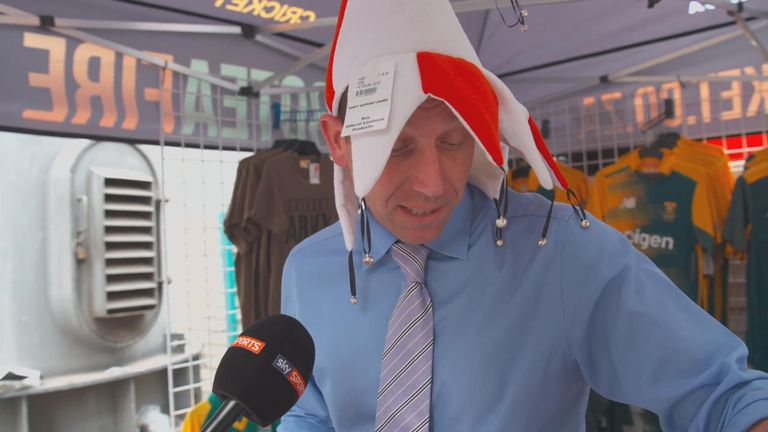 Plus, Bumble examines if the hosts and well and truly, er, skewered - and we also catch a glimpse of Beefy. Where do you think we found him?
See if England take the six wickets they need - or South Africa plunder the 280 runs they require - for victory by watching day five of the first Test from 7.30am, Wednesday, Sky Sports 2.