Robin Soderling says he will not be able to revive his tennis career
January 30, 2016, 2:11 pm
Dual French Open finalist Robin Soderling has officially confirmed his retirement from tennis, more than four years since his last match as a professional.
The 31-year-old Swede has not played competitively since the summer of 2011 after falling ill with severe glandular fever.
And he said on Wednesday: "I have realised that I will not be fit enough to play tennis at the level I demand of myself.
"Although my career as a tennis player is over I still have a bright future ahead of me and my schedule for the next few years is full."
A popular performer with a big serve and powerful, accurate ground strokes, Soderling won 10 titles during his career.
And he memorably handed Rafael Nadal the Spaniard`s first French Open defeat when he prevailed 6-2 6-7 6-4 7-6 in a fourth-round clash in 2009.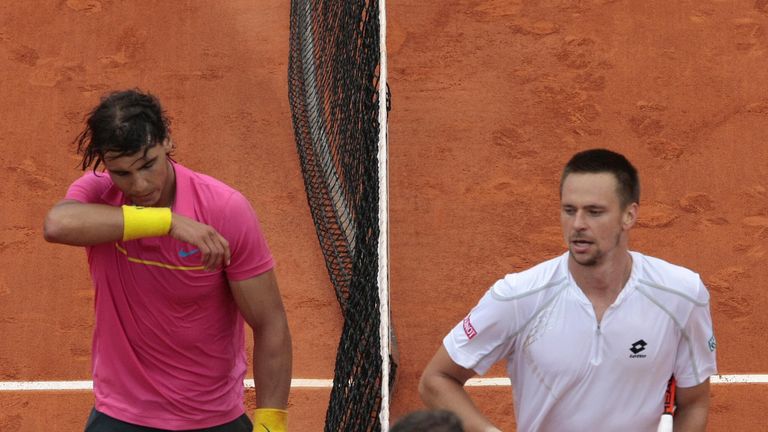 That remained clay king Nadal`s only defeat at Roland Garros until he was beaten by Novak Djokovic this year.
Soderling went on to reach the final that year before losing to Roger Federer, but defeated the Swiss great in the 2010 quarter finals, only to lose to Nadal in the final.
Having become an established member of the top 10, Soderling reached a career high fourth in the world rankings in late 2010.
He had been hoping to return to competitive action in 2016 but has now decided that will not be possible.
He wrote on tennis.se: "With this letter I want to inform you that I have decided to end my career as a professional tennis player.
"A few weeks before the Swedish Open in Bastad in 2011, I became ill with glandular fever.
"Since I was not aware of the seriousness of this, I made the mistake of continuing to train and compete with the virus in my body, which resulted in a sharp over-training syndrome. I have since struggled to recover completely from this.
"With the disease it has been impossible for me to train 100 percent and I was forced to rest after any physical effort. In some periods I felt so bad that I was completely bed-ridden.
"This past year, however, my health improved and I have been able to increase my exercise levels, but my recovery after exercise is unfortunately still not as I would like.
"I`ve realised that I will not be healthy enough to be able to play tennis at the level I demand of myself. For that reason I have decided to end my career as a professional tennis player.
"I feel fortunate and can proudly look back on my career as being very successful. I have achieved and have experienced things that few are privileged to."