Raw: Roman Reigns beats Sheamus to win world title
December 30, 2015, 8:55 am
Roman Reigns is the WWE World Heavyweight Champion.
The Juggernaut speared Sheamus during Raw`s main event to land the title he has hunting for almost a year - and even clocked Vince McMahon with a Superman punch in the process.
Reigns had anticipated being fired on Monday night after he launched a brutal assault on Triple H at Sunday`s TLC event in the wake of his Tables, Ladders and Chairs Match loss to Sheamus.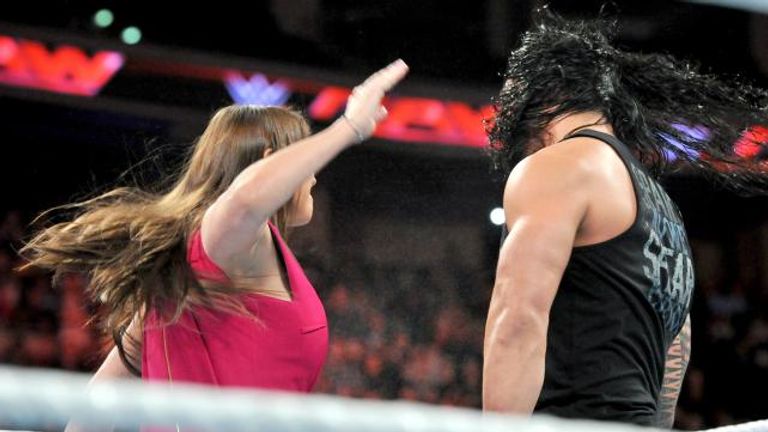 However, Stephanie McMahon - after slapping Reigns across the face as punishment for him pummelling her husband - revealed her father, Vince McMahon, would decide The Big Dog`s fate.
McMahon was all set to give Reigns his marching orders but Sheamus goaded his boss into making a high-stakes bout between himself and the ex-Shield man, whereby if Reigns was beaten, he was handed his P45 and if he won, he became world champion.
Disastrously for The Authority, the latter scenario played out.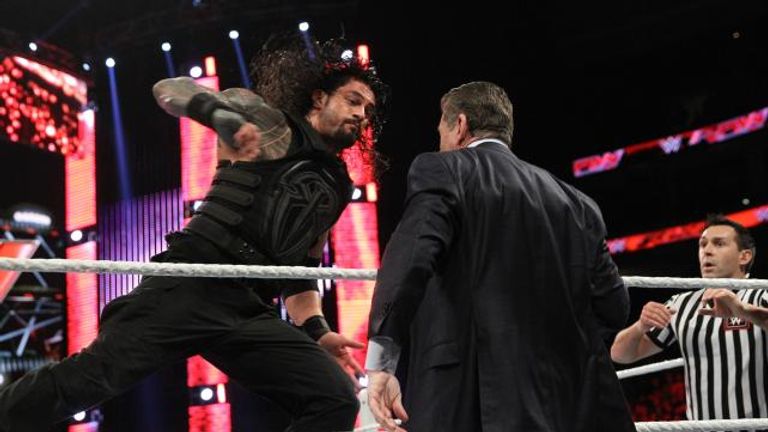 McMahon, who had earlier kicked Reigns in the gentleman`s area, thought he had scuppered the Juggernaut`s hopes when he yanked the referee out of the ring as the powerhouse closed in on a three count.
However, Reigns then fended off an attack from Sheamus` League of Nations cronies, Alberto Del Rio and Rusev; nailed McMahon in the skull; and conquered Sheamus to win the world title for the second time.
Reigns` reign exceeded five minutes and 15 seconds this time around.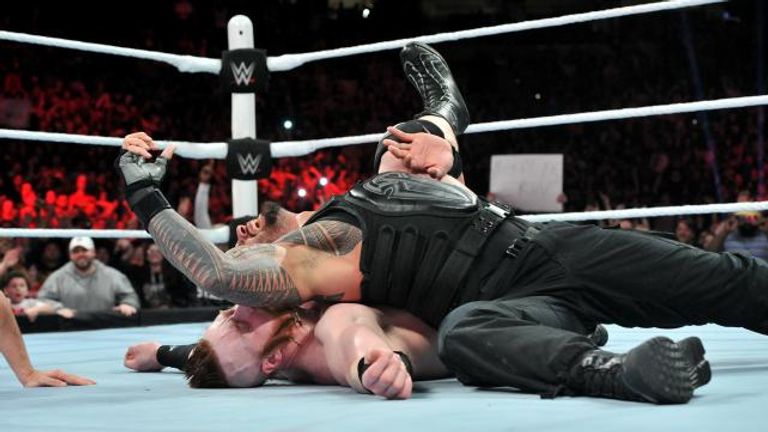 Elsewhere on a chaotic edition of Raw, Rusev and Ryback bested Jack Swagger and Ryback in a tag-team tussle; Neville overcame Tyler Breeze; and The Wyatt Family vanquished The Dudley Boyz, Tommy Dreamer and Rhyno in a TLC rematch.
Plus, Kevin Owens jumped Dean Ambrose and Dolph Ziggler during the pair`s singles bout, while Charlotte used nefarious means - namely tripping up Alicia Fox - as she and Becky Lynch saw off Fox and Brie Bell in Divas action.
Missed WWE Raw? Catch the repeat at 10pm, Wednesday, Sky Sports 3.