Colin Montgomerie targets major success after record-breaking
December 29, 2015, 9:20 am
Colin Montgomerie is looking to add to his list of senior major titles in 2016 after celebrating double success on the European Senior Tour.
The Scot finished a record-breaking 2015 with MCB Tour Championship victory in Mauritius, retaining the John Jacobs Trophy in record-breaking fashion in the process.
A three-shot win over David Frost not only extended Montgomerie`s unassailable lead at the top of the money list and made him the first player to retain the title since Sam Torrance in 2006, but also secured the former Ryder Cup-winning captain record winnings of 679,147 euros (£492,679).
Montgomerie`s early-season US Senior PGA Championship victory was one of three wins during 2015, with the eight-time European Tour Order of Merit champion now targeting further senior major success in the New Year.
"I guess the main focus [is] to try to win more Majors and try to win the Order of Merit for a third season in a row," Montgomerie said.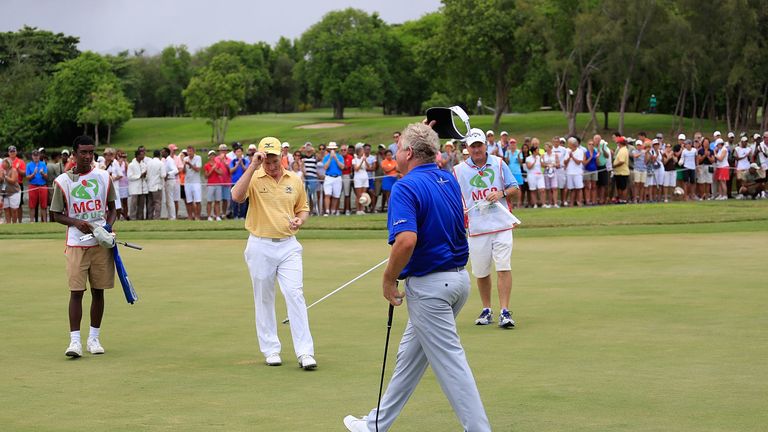 "The Senior Open is very much on my radar, because it`s the only Senior Major missing from my collection and of course it`s being held in Scotland.
"It`s a great honour to keep the John Jacobs Trophy in my cabinet. Having won the Order of Merit on the main Tour a few times in my career, it`s very nice to have continued that trend on the Senior Tour.
"The standard of golf out here is improving year on year, so I`ve had to raise my own game to stay ahead of these guys."
Montgomerie finished inside the top-three in all five of his senior Tour appearances during the season, winning a third consecutive Travis Perkins Masters crown and also impressing at both the US Senior Open and the Senior Open.
The 31-time European Tour winner is arguably in the most consistent form of his career to date, but he admits to now be looking forward to a break from the game before returning to action in 2016.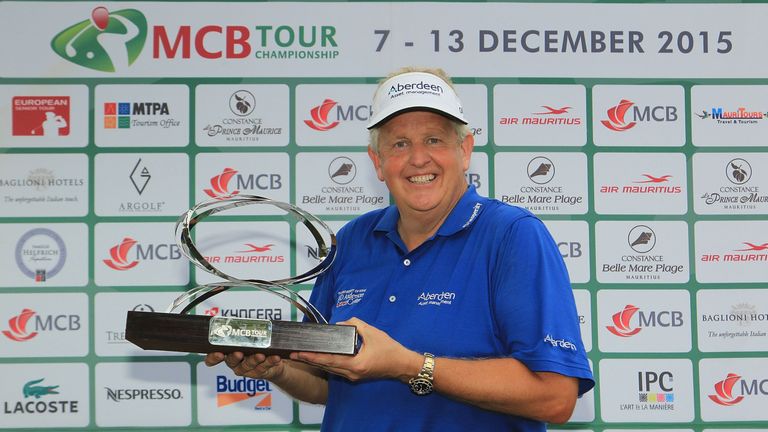 "For now, I`m going to pack the clubs away, enjoy a month off and then get ready for the new season," the 52-year-old added.
"Defending my US Senior PGA title was obviously the highlight of my season, especially as it meant I finally got one over my old nemesis, Bernhard Langer.
"He never knows when he`s beaten and never gives you an inch, so to go head to head with him in the final round and come out on top was very pleasing.
"Then at Woburn, it was very special to win the Travis Perkins Masters for a third time and obviously to finish with another victory in Mauritius was the perfect end to the season. So when I look back on this year, those will be the standout memories for me."