Andy Sullivan delighted with `incredible` year on European Tour
February 6, 2016, 6:37 pm
Andy Sullivan admits he never expected to have the success he did during an `incredible` 2015 on the European Tour.
Sullivan came in to 2015 without a professional victory to his name and outside the world`s top 150, but heads in to the New Year as a three-time winner after what he describes as a "dream" 12 months.
Double success in South Africa was followed by a dominant nine-shot victory at the Portugal Masters, while a near-miss at the season-ending DP World Tour Championship leaves the 29-year-old with plenty of positives to take from a memorable year.
"If I look back to the start of the year I`d never have envisaged that I`d achieve what I have done," Sullivan told SkySports.com. "It has been an incredible year with the three wins and it`s going to be tough to improve on that next year!
"To get that first win was a big goal of mine and to do it so early in the year was incredible. Improving my world ranking was another, but at the start of the year I hadn`t really thought about getting in to the top 50.
"I`ve always tried to set my goals pretty simple and then reassess those six months in, but with the first win I had to reassess them about a month in and again at the end of the year."

Dream start
The first of Sullivan`s three victories came at the year-opening South African Championship, where he took advantage of an unlikely final-round collapse from Charl Schwartzel to snatch victory with a birdie in a play-off.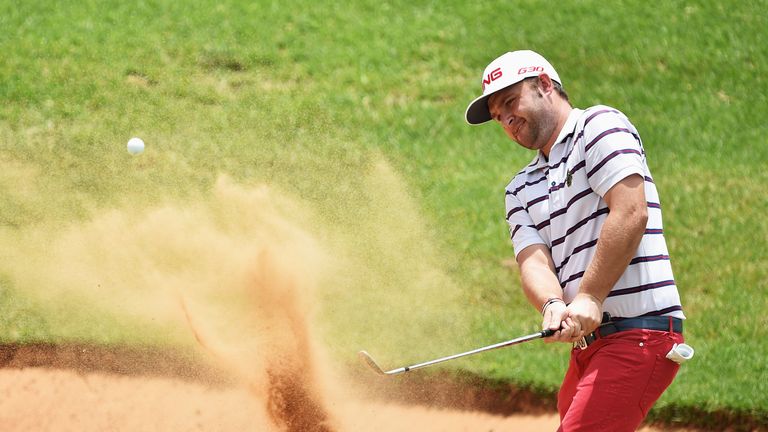 "It was the strangest way I ever thought I`d win really" Sullivan said. "I`d finished an hour before and I`d never have imaged that Charl (Schwartzel) was going to do what he did and drop as many shots over the last few holes.
"I remember walking down to the tee and seeing Charl and can remember just thinking to myself how annoyed he looked and like he was angry to be there.
"I felt I had a big advantage even though he had more experience, but I could have thrown 100 balls down for that second shot and would probably never have hit the same one again!
"When I first hit the putt I thought it was going to miss right, so to see it hang on and drop was a massive relief and was probably the most nuts I`ve been on a golf course!
"To have my name of the trophy alongside the likes of Bobby Locke, Gary Player and Ernie Els is something I`d never thought I do."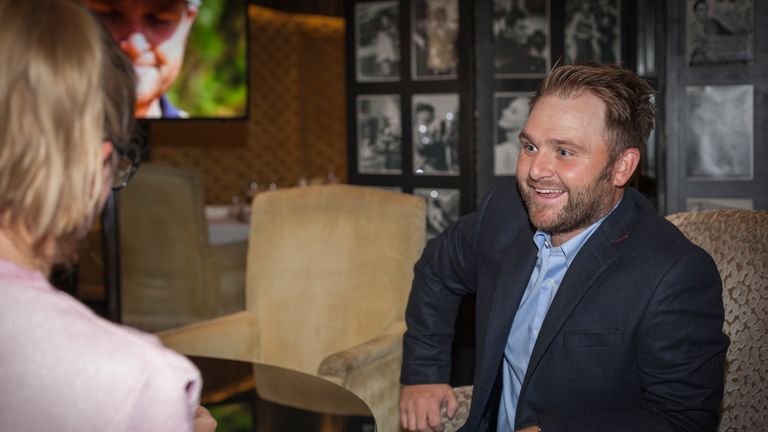 Play-off victory move Sullivan inside the world`s top 100, but better was still to come for the Englishman during the early part of the season.
Impressive displays during the Desert Swing continued his rise up the world rankings, before Sullivan once again found himself back in the winner`s circle after recovering from a slow start to claim a two-shot win at the Joburg Open.
"I made the cut in both (Abu Dhabi Golf Championship and the Qatar Masters) but didn`t quite perform as well as I was before. Dubai (Desert Classic) was amazing though, to play really well with Rory (McIlroy) and Martin (Kaymer).
"It was a massive thing for me to play with them and the why I performed helped me kick on for the rest of the season.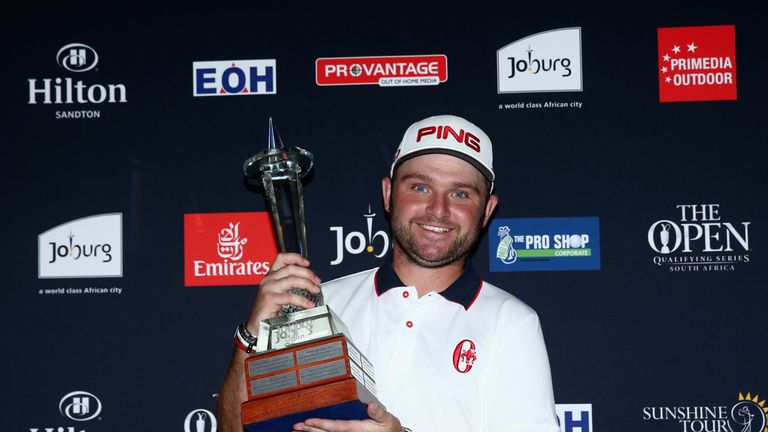 "It made me feel like I was good enough to play with the world`s best and the results have proven that I have been good enough to play with them.
"After playing well in Dubai I went to the Joburg Open feeling like I was ready to contend again, although I thought I`d left myself a mammoth task after shooting level par around the shorter and supposedly easier course in the first round.
"It was a nice feeling to be going down the back nine with the tournament in my hands and I felt like I could enjoy it a lot more than the first win. Fortunately I had enough to just about get over the line."
More success
Top 10 finishes at the Irish Open and the Open de France temporarily moved Sullivan within touching distance of breaking in to the top 50, only to slip back down the rankings with three missed cuts in four starts over August and September.
But he bounced back in some style at the Portugal Masters, where with `Team Sulli` cheering him on he cruised to the biggest win seen on the European Tour this season.
"I think I`m going to have to start paying for them to come out more! The two times that they`ve come out have been Portugal and Dubai (DP World Tour Championship), so I think I might have an expensive couple of trips next year.
"The support I have from Nuneaton GC is just unbelievable. I never imagined that 30 or 40 would come out and watch me play golf. To do it the way they do in being so loud and keeping me going all the time is just fantastic.
"I`ve always wanted to do it for my dad, he was the one that got me in to the game and I always imagined winning one for him. For him to be there and spraying me with champagne on the last green in (Portugal) was special."
Sullivan`s best was left for the final week of the campaign, where he wasn`t far away from snatching an unlikely fourth win of the season at the big-money showdown in Dubai.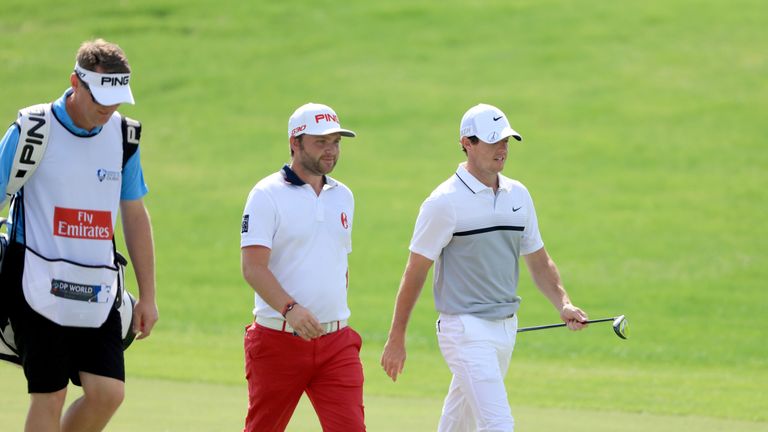 With Team Sulli once again cheering him on throughout, Sullivan set the pace heading in to the final round but fell just short in a Sunday shoot-out with Race to Dubai winner Rory McIlroy.
"Taking Rory so close in Dubai was the highlight of my career and one of the best weeks of my life," Sullivan added. "He`s not the world No 1 player at the moment but in my eyes he`s the best player in the world, and to take him so close down the stretch there was incredible.
"It was really weird because I thought I`d be nervous on the first tee, but I remember standing there thinking how up for it I was.
"He was an absolute gent all the way around from the first tee to the 18th and there wasn`t a single bit of needle between us. It was really relaxed and I think that`s why we both played so well on the Sunday.
"I knew Rory with his quality would always get back in to it, but it topped off a fabulous season to finish second to one of the best players in the world."